This unassuming South Addition condo offers a secret rooftop sunroom.
The beige condo complex across the street from New Sagaya City Market on I street is easy to forget. When I saw this listing posted on Zillow for over $800K I had to see why.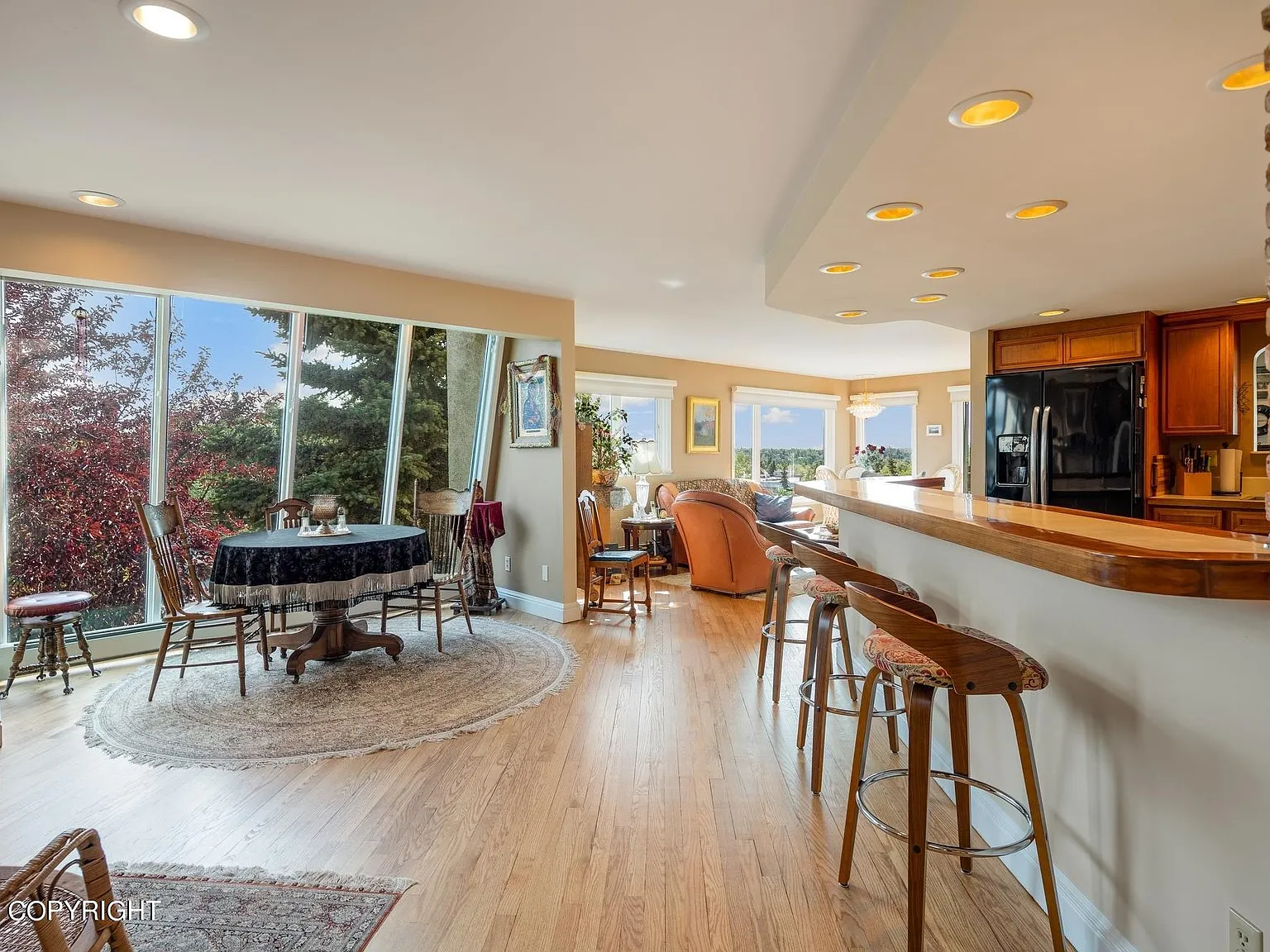 I've never been in this complex before, so I was surprised to see that the large post-modern sloped windows I've noticed from the street are interior windows in this unit and not just a mildly interesting lobby/atrium space. The second thing that struck me was the spiral staircase; this is an apartment-style condo, so where does that go?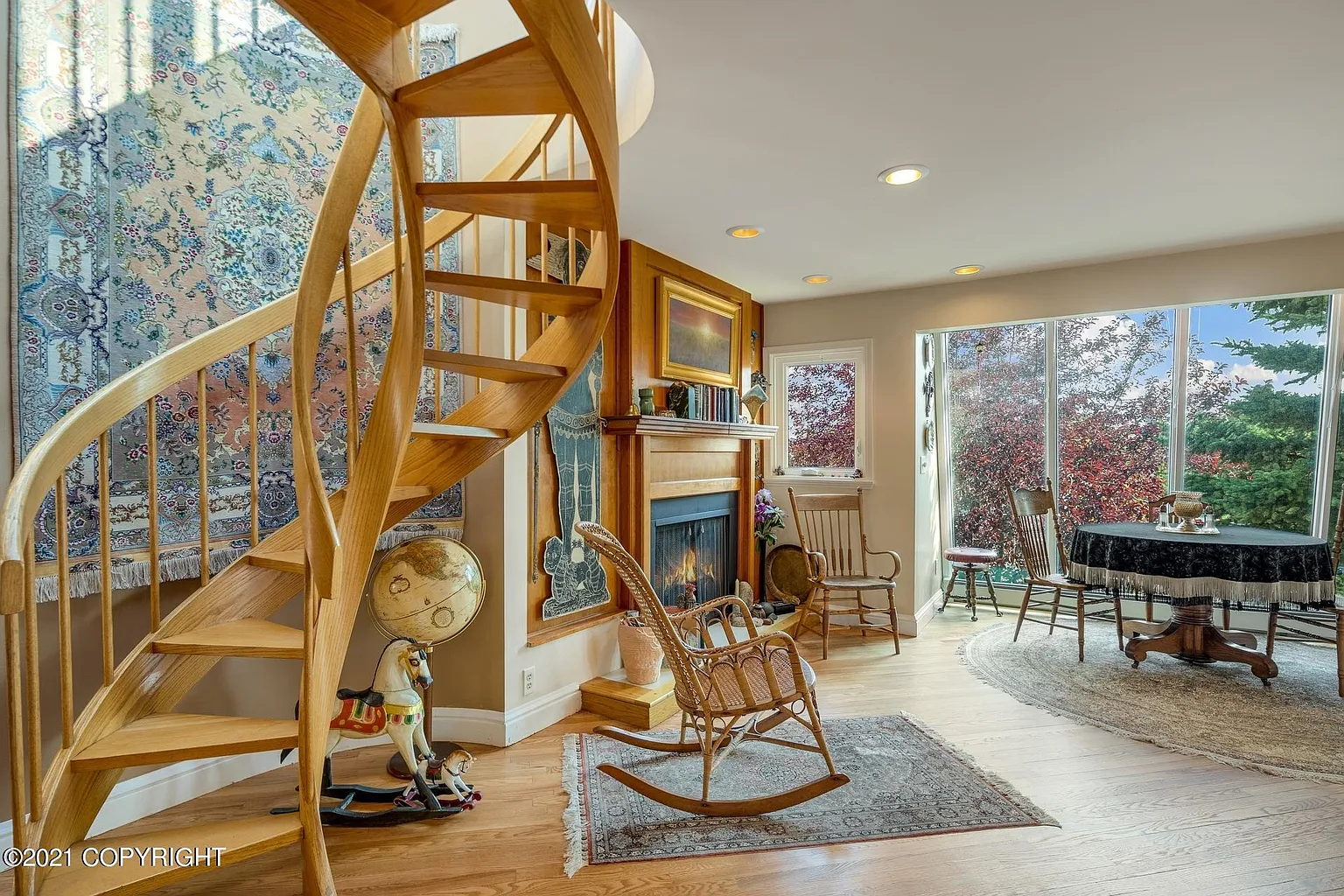 Unit 813 at 1200 I Street is a 2,066 SF unit featuring two bedrooms and two bathrooms, a steam sauna, and a large jetted tub in a very '80s red color; the complex was built in 1982, so, let's call it period. It's a nice unit overall with two balconies and two parking spaces in the basement garage, but at $835K, it's more than twice the price of another unit listed in the same complex, and the monthly HOA fee of just over $1000 is doubled as well.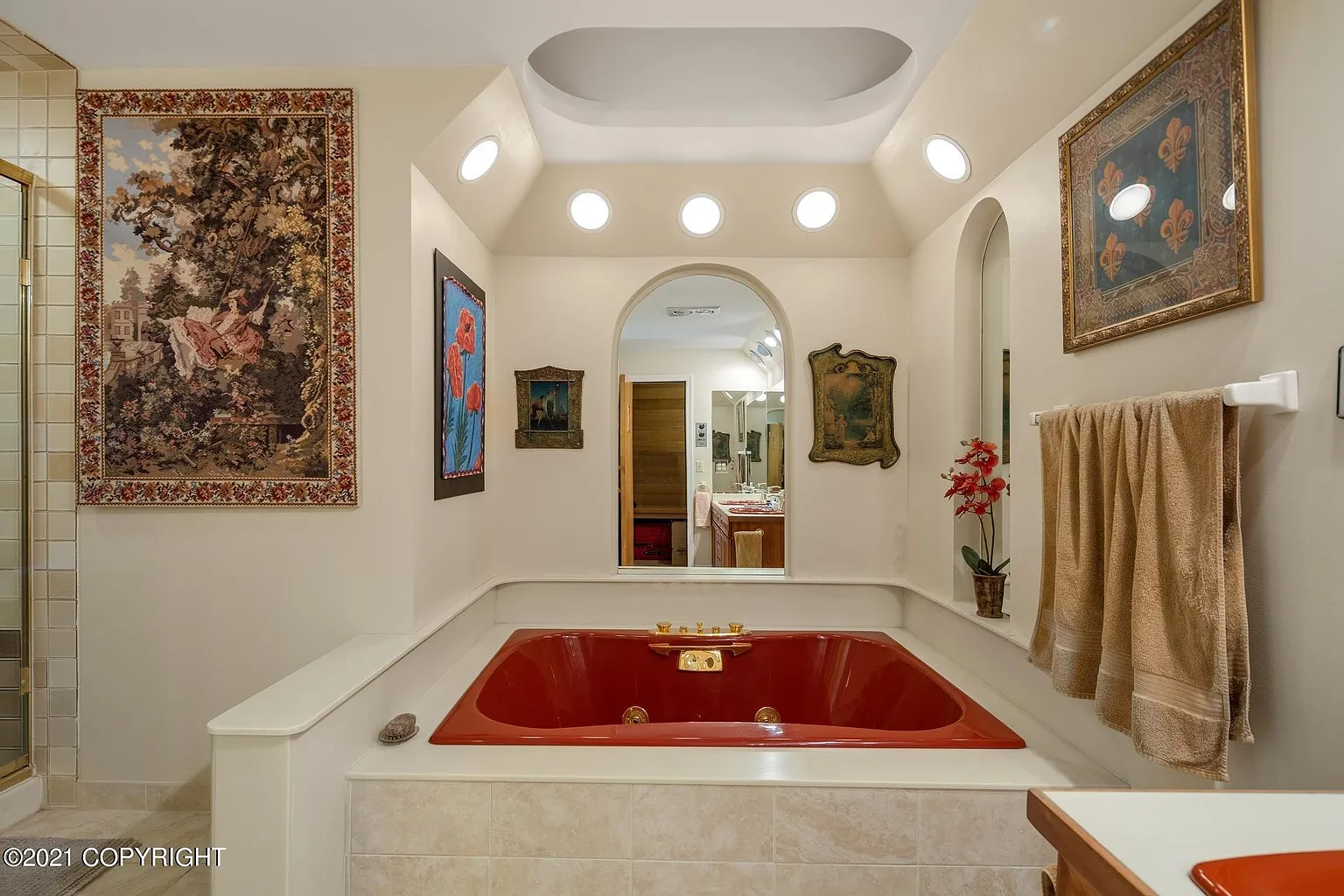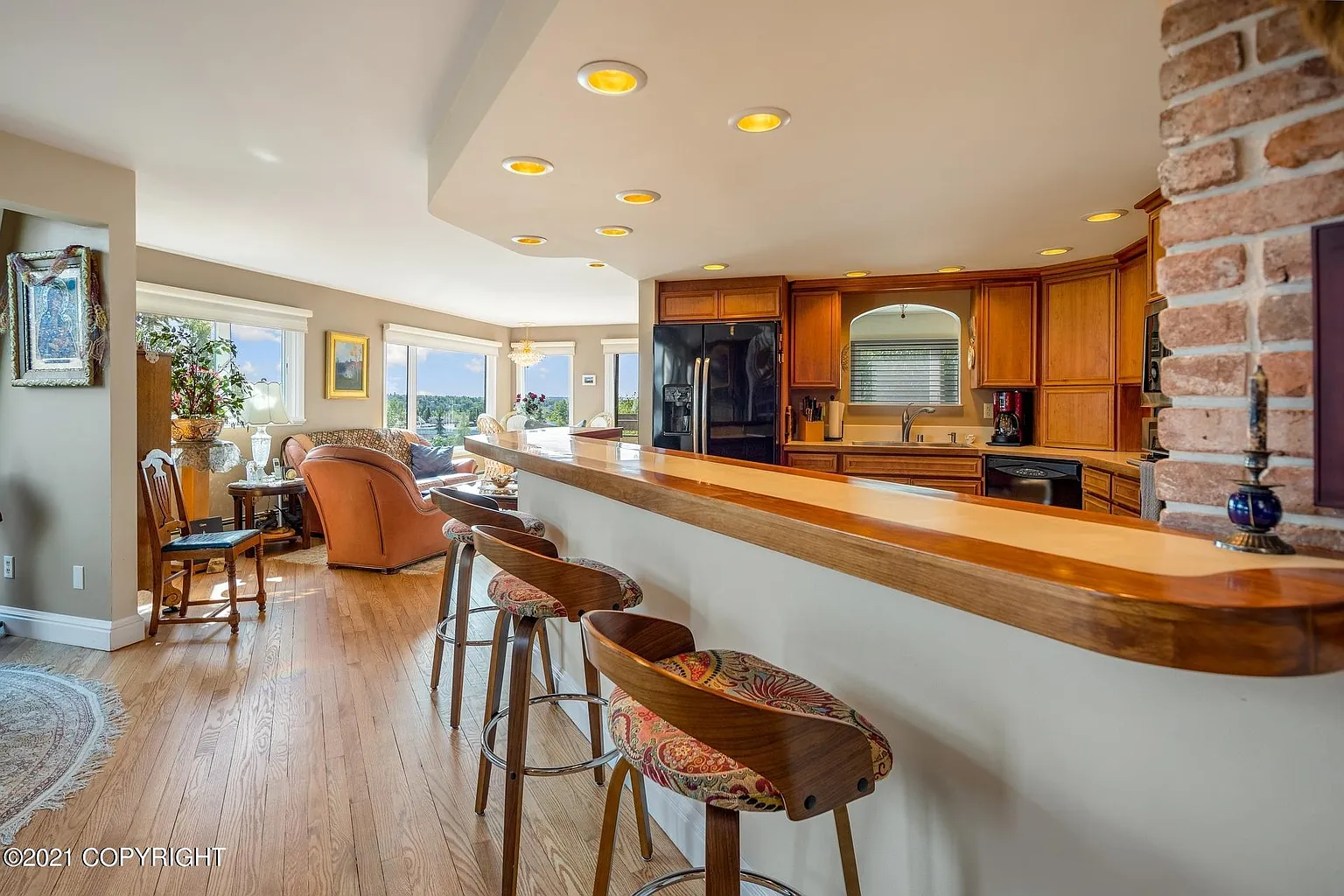 Back to that staircase, it turns out this unit is a bit of a Zillow easter egg. The stairs lead to a private rooftop sunroom that is surprisingly devoid of plants. While it does look out over an expanse of chimneys and rooftop ventilators, it probably has a nice view of downtown and the Chugach Mountains to the East. I hope the next owner fills it with plants as I would.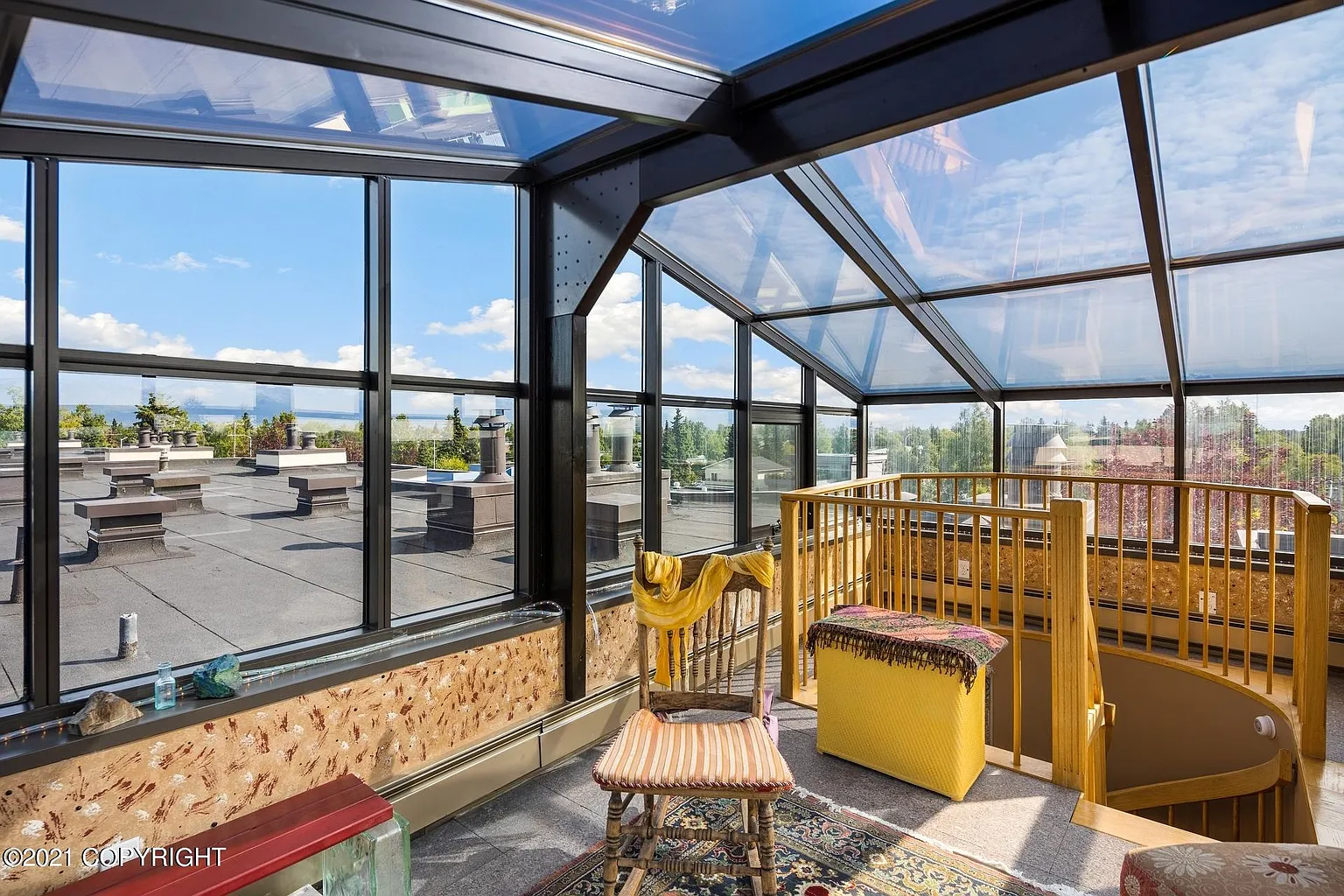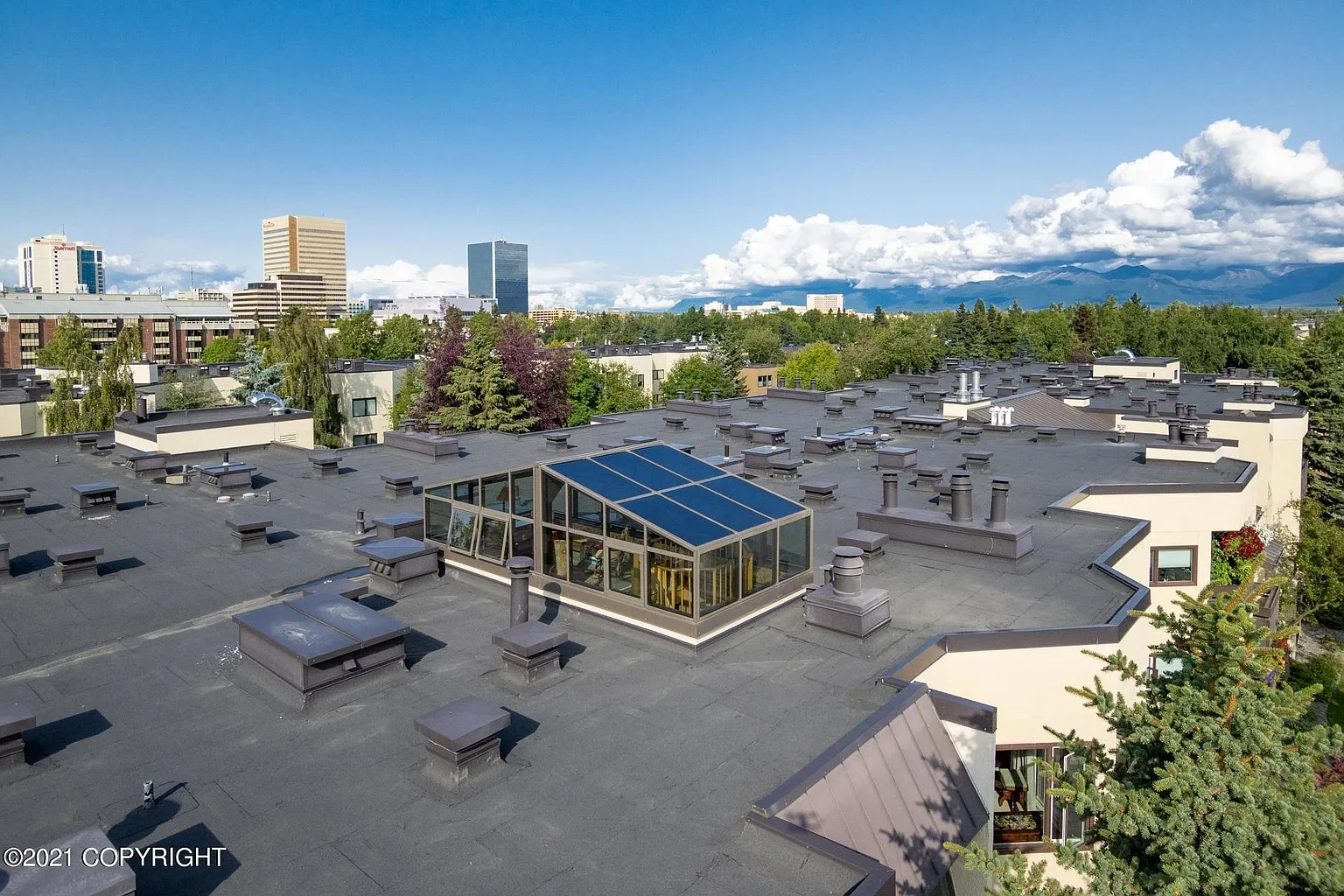 Listed by: June Constantine – Denali Real Estate and Margaret Nelson